Reach The Right Investors
With The Power of Technology
Harness the power of technology to automate your investor recruitment process and keep your calendar full of calls with warm investor leads.
Investor Lead Generation For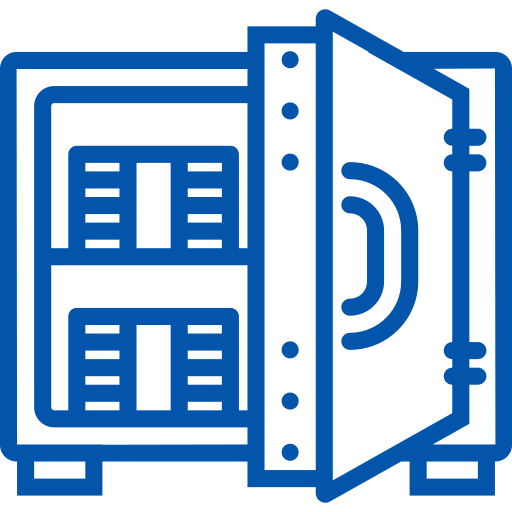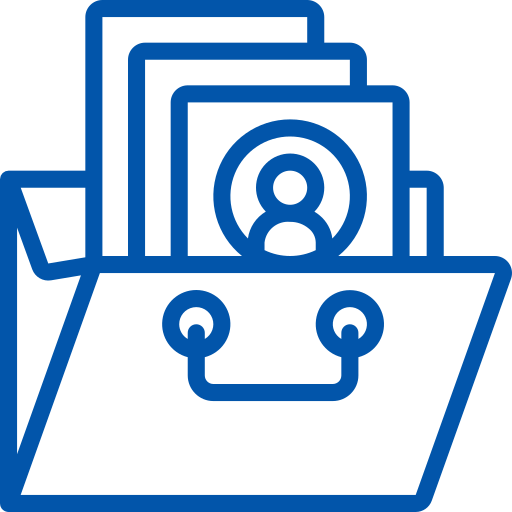 We are here to automate your capital raising process and keep your calendar full of meetings with interested prospective investors. We utilize cutting-edge technologies to seamlessly connect you with interested investors and cultivate enduring, value-driven relationships.
Our relentless pursuit of the most effective strategies for reaching accredited investors ensures that your venture is backed by tried, tested, and successful methodologies, saving you invaluable resources.
Our strategy team will dive in to understand your vision, business model, and unique investment offerings. We promote your brand directly to potential investors, ensuring a direct line of communication without intermediaries. No middle men, no distractions.
Meet More Investors.  Raise More Capital.
Struggling to expand beyond friends and family for investments?
Countless hours at the Golf Course hoping to network with investors?
Tired of flying to conferences only to network with service providers?
Dealing with lead lists that lose relevance faster than you can act?
Engaging vendors more interested in building their own brand than yours?
Immediate Action from our specialized in-house team.
Sophisticated Data Strategy to zero in on investor prospects ready to act.
Instant Follow-Up on every lead. No more missed opportunities.
Artificial Intelligence ensuring robust, timely, and persistent nurturing.
Grow Your Brand by keeping it at the forefront. We ensure your leads see you, not us.
Reach the Right Investors
Our Advantage – Keys to a successful campaign
Strategies developed from experience in targeting Accredited Investors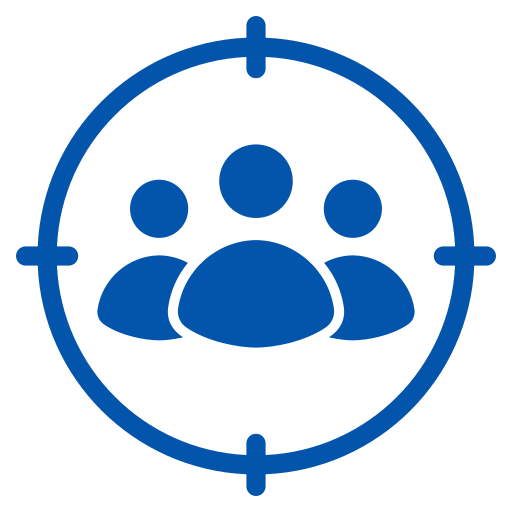 Accredited Investor Targeting
Reach the Right Investors
While many lead generation agencies rely on Meta's basic targeting, which often doesn't accurately predict individual net worth, our approach is different. We employ a data-driven methodology, utilizing databases and strategic data analysis. This approach allows us to build "custom audiences" and, importantly, target each individual within that audience directly. This direct targeting ensures precision while also optimizing your ad spend for better results.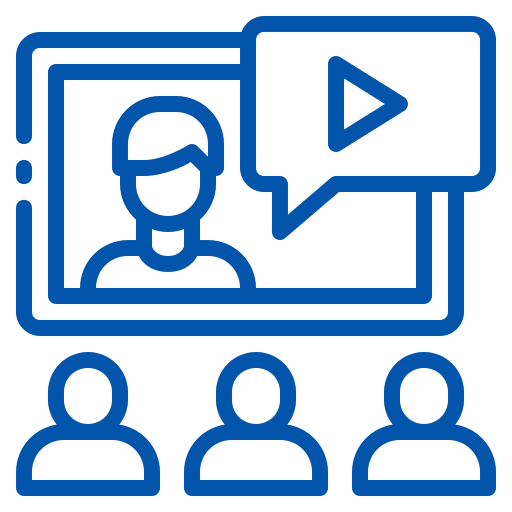 Ads That Convert
Your Company's Commercials
Meta is a dominant force in advertising, presenting businesses the platform to display top-tier video and image ads to specific groups. Its rise in the advertising realm was bolstered by the JOBS Act of 2012, which sanctioned "general solicitation" for investment companies. Seizing this chance early, InvesTechs has harnessed Meta's prowess for capital raising, ensuring your brand's distinct value consistently hits the mark with the desired audience.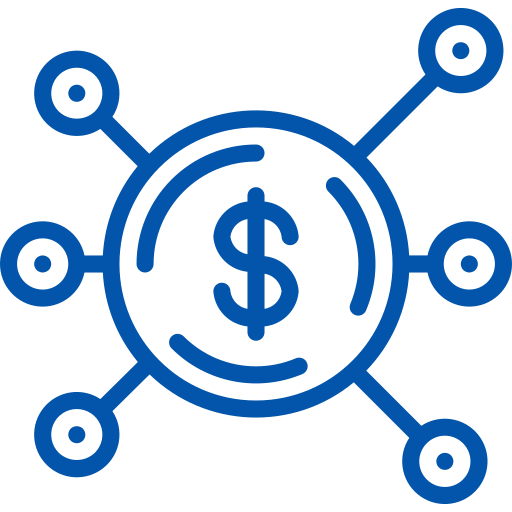 AI Sales Assistant
Automated Lead Nurturing
It's vital to respond quickly. Your odds of getting in contact with a lead increase 100x if you reach out within 5 minutes of their initial conversion as opposed to 30 minutes. Recognizing this, our AI Sales Assistant is designed to: immediately engage all new leads to maximize conversion; nurture all investor leads long term; send meeting reminders to ensure investors attend their scheduled meetings; and if needed reschedule at a time that works for all parties
Transparent and Efficient Investor Recruitment
Accredited Investor Funnel
Step by Step Overview of Converting Investor Leads Into Relationships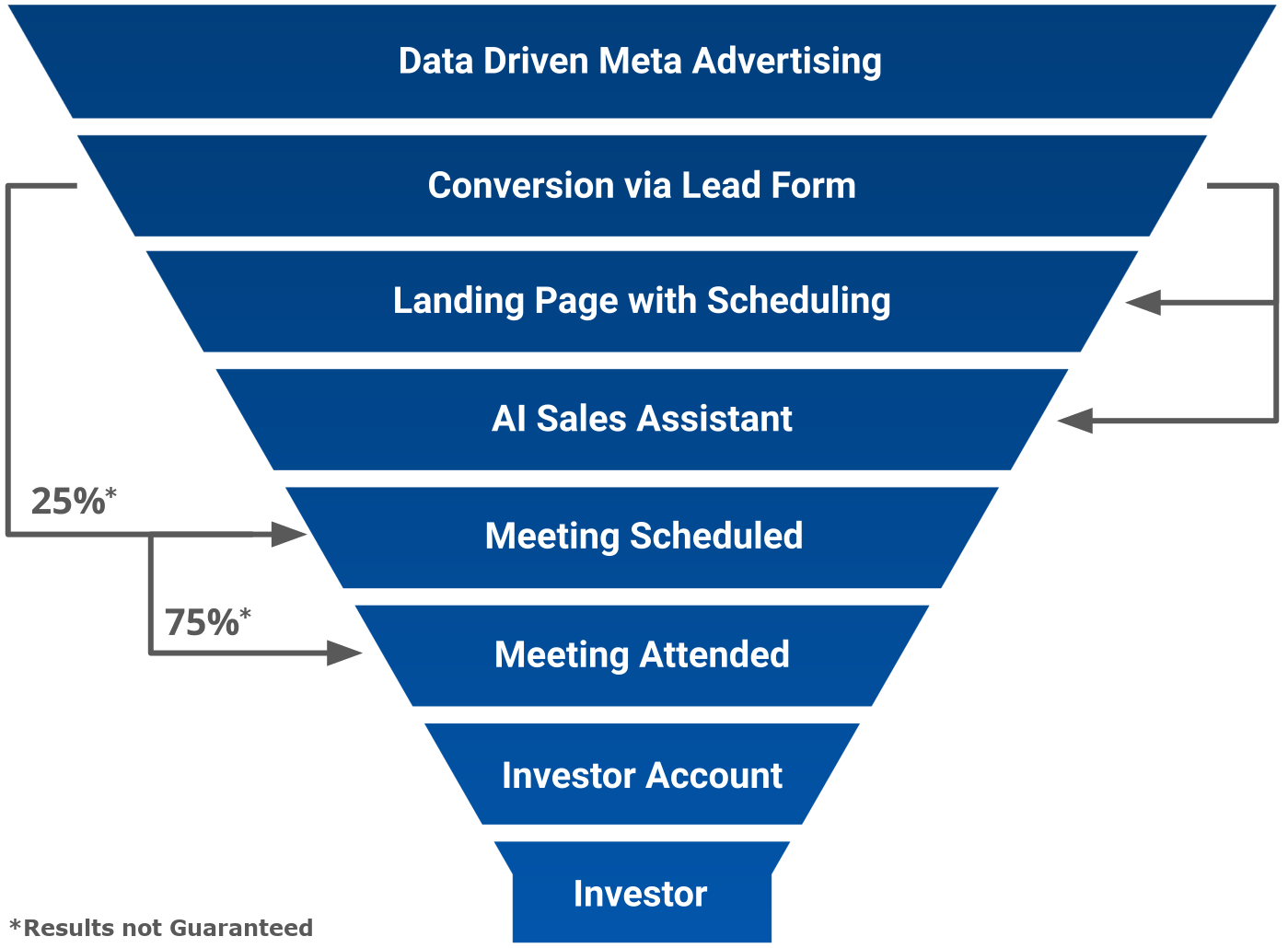 Schedule a Discovery Call
to Calculate Your ROI